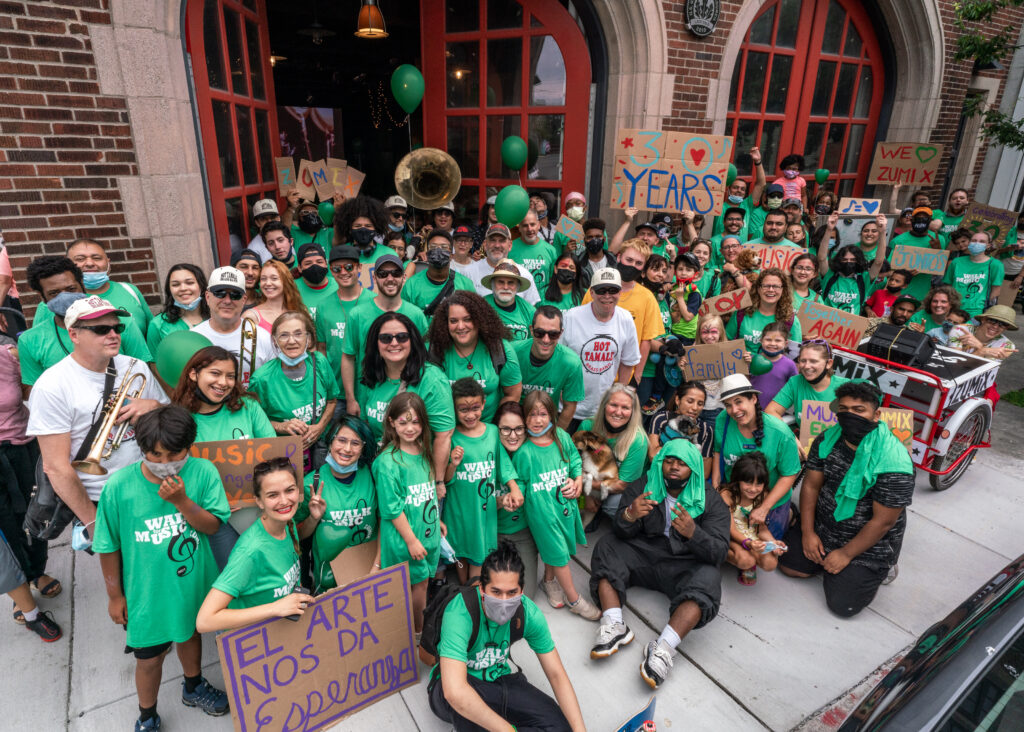 Our annual Walk for Music is ZUMIX's biggest fundraiser – not to mention a great day of community, joy, celebration and, of course, music!
You can sign up to walk with us or raise money through our fundraising platform. The money we raise through Walk for Music makes it possible for ZUMIX to provide high-quality private lessons and group programs to more than 1,000 young people each year. In 2021, we raised more than $63,000 – we're aiming for $75,000 in 2022!
We'll gather at the Firehouse on Sunday, July 10, for live music and face painting, then walk together through the beautiful green spaces of East Boston. The Walk will end in Piers Park, where we'll kick off our Summer Concert Series!
Please sign up to join us or set up your own fundraising page!
Event Sponsors 2022